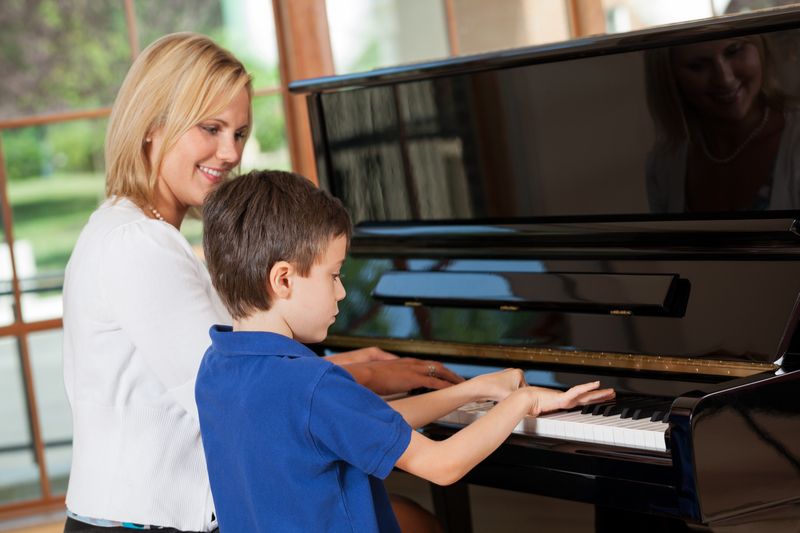 "Seriously? You forgot the check for your son's music lesson again? That's three weeks in a row. How am I supposed to pay my own bills on time if you can't remember to bring me a check each month?"
Ok, that might be what you'd say if you were my 85 year-old great aunt from New York (I love you, Aunt Marie) but you're not. So, instead, you put on a smile and say, "No problem, next week."
This was the story we heard time and again as we spoke with hundreds of music teachers to determine the kind of app we should build to have the most positive impact on their lives. In fact, payment issues were so prevalent that they had even driven some teachers out of music instruction entirely. And whenever teachers accepted payment electronically, they were met with exorbitant credit card fees that steadily ate away at their hard-earned income.
Having been taught by some truly inspirational music teachers in grade school, we were determined to give back to the teaching community by creating Coinhop, an app that completely eliminates payment headaches and at a price that allows teachers to keep the money they earn.
Coinhop is your new best friend
Just 5 minutes after downloading Coinhop, you'll be able to sit back and relax for the rest of the year as your students' payments roll in automatically on the 1st of each month with absolutely zero upkeep needed. Here's how it works:
Step 1: Set your monthly tuition
Set the monthly tuition rate you'll charge
most
of your students. You'll be able to customize your tuition rate by student later. Students can't see each others rates - privacy and security is our #1 priority.
Step 2: Invite your students
Invite your students to add a payment method by selecting them right from your phone's contacts - no manual import of phone numbers or email addresses is necessary. You can even customize the invite message (just make sure their special invite link remains in the message).
Step 3: Link your bank account
Enter the debit card number associated with the bank account with which you will receive your students' payments.
Once your students accept your invite and add a payment method, Coinhop will automatically send their payments directly to your bank account on the 1st of each month. Your students will even a receive an email 5 days before the 1st of each month reminding them of their upcoming payment.
And unlike other electronic payment services that charge upwards of 3-5% per transaction, Coinhop ensures music teachers get to keep the money you earn by offering the lowest rate in the industry — just 1% + $0.30 per transaction.
As a result, with Coinhop, music teachers save an average of 5 hours per month on invoicing tasks and hundreds of dollars per year in processing fees. Imagine what you could do with 5 additional hours each month and a few hundred extra dollars in your pocket :D
Since launch, music teachers have used Coinhop to process over $30,000 in student payments, and here's what they have to say:
"This is a great app for piano teachers or anyone that needs to collect money and make transactions online. It makes transactions quick and easy and you never have to worry about them coming through once everything is set up. I love this and would highly recommend it for anyone that does these types of transactions!"
Ashlee Cave
Piano Teacher | Loganville, GA
"It's great! It consistently saves me time and is super easy to use."

Brooke Chumachenko
President of the Atlanta Area Suzuki Piano Association
Join Ashlee, Brooke, and many more teachers who use Coinhop to reclaim their time, money, and sanity by getting started below:
EDIT: Coinhop was originally called Skeddle. We changed our name to Coinhop on May 11, 2018.